10 Most Promising Procurement Tech Solution Providers - 2020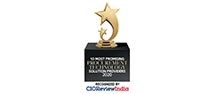 According to a report by Business Wire, the global procurement technology solutions market is expected to register a CAGR of 10.2% over the forecast period 2020 to 2025. This growth is directly attributed to the consolidation of supply chain management and also the increase in the demand for centralized procurement processes. Furthermore, mobile procurement applications have been also creating opportunities for the procurement technology market across the world, today. Adding to it, the growing influence of governmental policies is also further motivating development in the market.
However, centralizing procurement processes to ensure efficiency has become crucial for businesses to reap the optimum benefits out of the technologies in the procurement space. While, as the COVID-19 crisis is creating challenges across multiple industries and is leading to a reduction in technology spending, procurement technology companies are currently increasing their focus on in-demand technologies and re-exploring innovative ways to serve their clients.
Also, when it concerns procurement, there are numerous responsibilities that need to be managed, right from identifying vendor management to payment processing. Some of the challenges which have been predominant in this space are supply risk, dark purchasing, inaccurate data, and supplier related issues, among others. Hence, partnering with a vendor who can seamlessly help in overcoming these challenges and support business' growth bandwagon is what today's enterprises are demanding for.
Enabling enterprises to choose the right partner to work with, CIOReviewIndia proffers a list of "10 Most Promising Procurement Tech Solution Providers - 2020" This compact list displays an inventory of skilled vendors with an industry rich experience, technically adept teams and a proven track record. A panel consisting of prominent CEOs, CIOs, industry analysts and CIOReviewIndia editorial team has meticulously researched and locked down on the final 10 vendors who we firmly believe can aid in identifying and overcoming procurement challenges in time, and cut down on cost significantly; thus bringing efficiency and productivity in the overall operations of one's business.
We present to you CIOTechOutlook 10 Most Promising Procurement Tech Solution Providers - 2020.
Top Procurement Tech Solution Providers
| Company Name | Company Description |
| --- | --- |
| Aahaa Technologies | Helps large and mid market companies globally sell using an omnichannel ordering platform, and save using an intelligent procurement platform. |
| | |
| --- | --- |
| BOB eProcure | A platform that addresses integrated procurement system from financial planning, negotiations, to invoices and payments. |
| C1 India | Procurement focused solutions for both the strategic and operational aspects of procurement - e-Procurement Suite, e-Tendering, e-Auctions, Procure-to-Pay, e-Marketplace, Supplier Management and... |
| Krinati Solutions | Leverages knowledge management and team collaboration to offer long-term sustaining ROI via Contract Management and Supplier Management solutions. |
| Procol Tech | All-in-one digital procurement platform that is a single place for live auctions, collaboration, and intelligent insights. |
| ProcurEngine | Secure and highly effective e-Negotiation platform for e-auctions (Reverse & Forward), RFQ's, RFI's, Vendor Qualification supported by workflow based approvals to fulfill procurement activities. |
| ProTaiga | Renders a SaaS based integrated buying solution to simplify procurement processes and enable clients to operate in a dynamic procurement and supply chain environment. |
| SAPEAP | SAPEAP is a web portal that allows a business owner to e-negotiate for his purchases on sharing reverse auction portal. |
| Techpanion | Feature-rich SaaS solution assists clients to eliminate manual interactions & dependencies and enables real digital transformation. |
| Templegate Technologies | Solutions include Spend Management & Procurement Transformation, Human Talent Management, Customer Management and Data Analytics. |